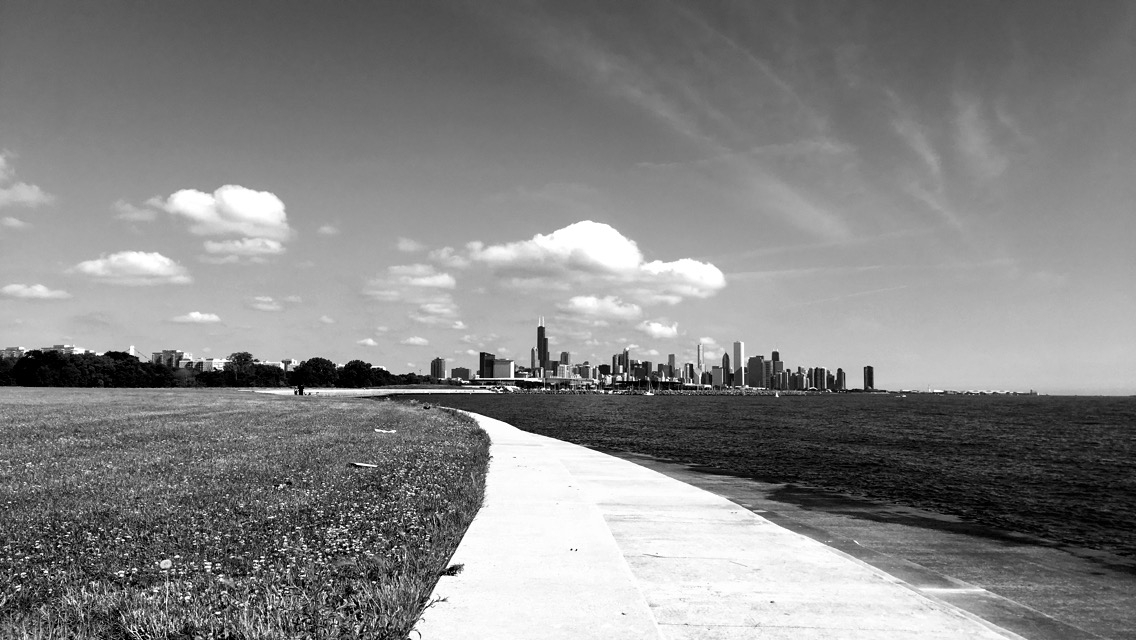 My interest into the food environment, as I will call it, was piqued as I left my little bubble on the southside of Chicago and ventured, by means of train, to Whitney M. Young Magnet High School. The reality of my relationship with food was shattered. As I traversed the city, from the south-side to downtown to the west side, the inner-foodie in me began to stare, amazed at the plethora of options the further you went north. No more were there Harold's Chicken, McDonald's, Burger King, liquor stores and conveniences stores in abundance, but rather healthy grocery stores including Whole Foods, Trader Joe's, Mariano's, Chipotle's, Freshii's, etc. I loved the diversity of foods available to me during our off campus lunch, where on any given day I had salads, burrito bowls filled with brown rice and chicken, grilled chicken sandwiches with avocado and smoothies, that although a bit overpriced, where much more nourishing and fulfilling than a Chicken Select with fries. The inner-sociologist in me at the time also began to notice the correlation and access of healthier food options with the color of people's skin.
The juxtaposition of food up north and food down south prompted me to begin hating the South Side of the city; I wanted to move north, where all the healthy food existed and where there were more food options. It took the decolonization of my mind, in a lot of ways, to realize that this was not my fault or African-American's faults, that a cigarette or bottle of liquor was more accessible than an apple. It had to do with structural incompetencies, lack of investment and discriminatory federal policy that left African-Americans with the short end of the stick when it came to food. These realizations collided with another experience that even further validated my need to look further into food issues in the city of Chicago.
Eventually, in college, I set out to do a senior thesis, examining Food Apartheid in the city and then using narratives and storytelling, through conducting interviews, to bring that experience to life. (If you're interested in being interviewed, or know someone who may be interested, please email me at drp224@cornell.edu) Those narratives will be published into a book, a strategy, a tool use to share with the mayor, Rahm Emmanuel, that this is an urgent issue, and we, the people affected, have solutions to the problem.
Throuhgout the year, I will be wearing a shirt with the slogan, The South Side is Hungry, to increase public discourse on food inaccessibility in Chicago. If you are interested in supporting or joining this campaign, please click the PURCHASE SHIRT link below.
The shirt, this page, and the blog in it's entirety, is an extension of the research I've been doing. I find that academics operate within academic institutional bubbles; I wanted to find a way to interact with more people as I embarked on this journey to learn more about food justice in Chicago and share that knowledge.
The Southside is Hungry.
You can take this in many ways.
The South Side is hungry for quality educational programs for the city's youth.
The South Side is hungry for a solution to violence and crime that doesn't involve investments in a new police academy, but rather in education, in jobs, and in opportunities.
The South Side is hungry for increased investments into black and brown enterprises to support black and brown people.
The South Side is hungry for justice and reparations that black people deserve to have a fighting change at equality.
The South Side is hungry for change.
Finally, in this context, The South Side is Hungry for fresh, healthy, and affordable food. This is the change I hope to strive to create in my time on this planet and as a resident of Chicago.
In creating this space, I hope we, collectively, can begin envisioning and then working towards that change. A South Side, our special corner of the city, that we all have worked towards rebuilding.
The shirt serves as a tool to first, increase the conversation around food access in Chicago. I've already noticed, by wearing the shirt, that people are curious about what it means. Second, all profits from selling the SSIH shirt will go towards a grant fund that, once it reaches $20,000, will be reinvested back into the South Side for programs organizations, or businesses that are working to increase food access for black people. So… that means I've got a lot of shirts to sell! Thank you for the support and I hope you choose to buy a shirt.
If you are interested in supporting the cause, please feel free to purchase a shirt with the logo above on it. Link is below.